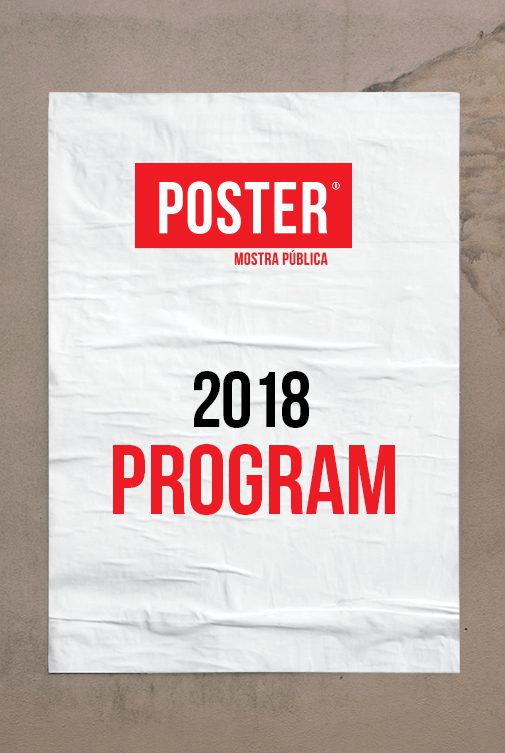 20 Sep

POSTER 2018 Programme

The opening of POSTER 2018 is coming up. Apart from the 30 Posters exhibition, the result of the Risograph Workshop will also be displayed at the Mini Poster no Todos exhibition, along with 90 participants from the Open Call. See a full version of the programme here:
3 pm POSTER OPENING
GUIDED TOUR THROUGH THE EXHIBITION ALONG WITH THE ARTISTS.
Open to the Public.
Meeting Point at Rua Amorim (Armazéns Abel Pereira da Fonseca] and ends at Rua Pereira Henriques.
Rua amorim, 2
4 pm MINI POSTER EXHIBITION AND OPEN CALL
MINI POSTER OPENING AND OPEN CALL AT TODOS®.
Posters done by young people from Obra do Ardina and Associação SOL as a result of the workshop with Stolen Books, Luís Alegre and Lord Mantraste.
Posters of all participants Open Call.
Open only 29th sept.
From 4 to 6 pm
TODOS®
Rua Pereira Henriques, 3
5 pm POSTER® WITH TODOS® SHOP OPENING
Sale of Posters of the three editions and articles from Partner Brands – Stolen Books, Lobo Apparel, Surge Skateboard Magazine and Duplix.
Open only 29th sept.
From 5 to 9 pm
Poster with todos® Shop
Rua Pereira Henriques, 28
7 pm POSTER PARTY
Coruja Concert with DJ Set Isac Ace.
fábrica moderna.
From 7 to 9 pm
Fábrica moderna
Rua pereira henriques, 24